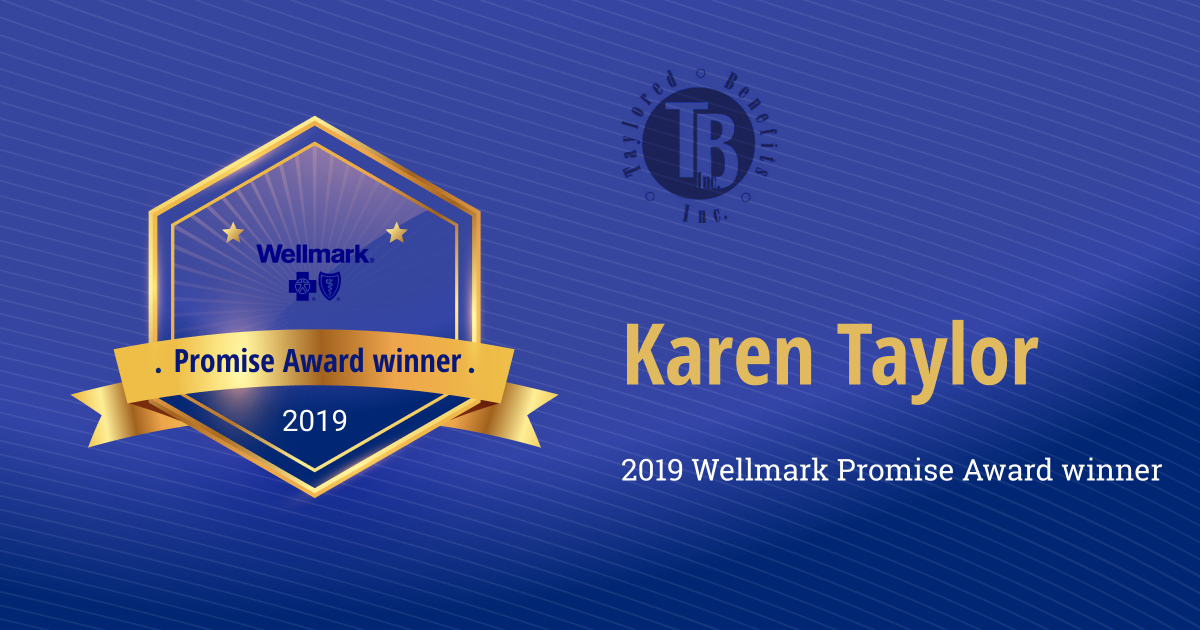 Karen Taylor named a 2019 Wellmark Promise Award winner  
Urbandale, Iowa (Mar. 30, 2020) — Karen Taylor has been named a 2019 Promise Award top agent in (Iowa/South Dakota) by Wellmark® Blue Cross® and Blue Shield®. The annual award recognizes agents and agencies who serve Wellmark's members with laser-focused dedication while navigating the ever-changing health care landscape.  
Taylor is an agent at Taylored Benefits in Urbandale.
"Karen helps exceed the standard for providing exceptional service to our members," said Sean McTaggart, senior vice president of Business Development and Client Solutions at Wellmark. "We are proud to honor her accomplishments with this award." 
Karen can be reached at 800-470-3262.